Over the last fortnight we've rolled out a bunch of small, but kinda cool improvements. Here's a brief run down.
Help Glyphs
Throughout the WORKetc interface, you'll start to see little question mark icons next to input fields and other parts of the interface. Click on a help icon to display help information: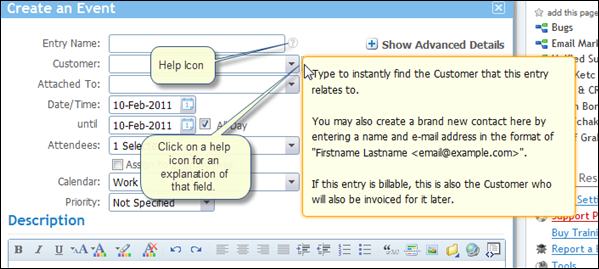 Marketing Stats
The new email engine we released (
read about it here
) also allows us to track statistics around
email marketing
campaigns.

This is now live across all accounts, but remember it will only show for new campaigns.
People <-> Company Links
We have improved the link between People and the Company that they are associated with, so that now you can choose to view a company's activity and also include the activity of all of its associated people. This may sound confusing at first, but some WORKetc users will only refer to a company name for any work or they may refer specifically to a person at the company. This method allows WORKetc users to make use of the work style they are most familiar with:

More cool stuff coming soon...